verruecktheit: Hey lovely followers! So I have the opportunity to volunteer at a daycare in Ecuador directly after graduation. It's not through the University, so I'm on my own as far as funding. I would be playing, feeding, assisting with the acquisition of social skills and language development as well as helping children with homework. I'm working really hard to get my funds together. If you...
verruecktheit: Hey lovely followers! So I have the opportunity to volunteer at a daycare in Ecuador directly after graduation. It's not through the University, so I'm on my own as far as funding. I would be playing, feeding, assisting with the acquisition of social skills and language development as well as helping children with homework. I'm working really hard to get my funds together. If you...
Fox News: "No exams on Wiccan, Pagan holidays at... →
teaandshade: pansexualprincess: The first holiday on the list is the Hindu two-day festival celebrating the birth of Krishna, a god considered to be a "warrior, hero, teacher and philosopher." During the observance, which occurs on Aug. 28 this year, Hindus are likely to forgo sleep in order to, among other things, sing traditional songs. "Avoid scheduling major academic deadlines on this...
3 tags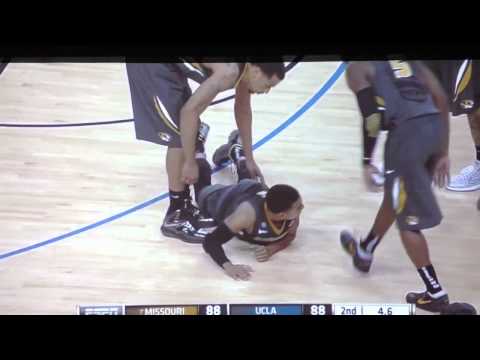 4 tags
USA TODAY COLLEGE: 4 big questions to ask yourself... →
usatodaycollege: 1. Does the school have the right academic program for me? Maybe the dining hall makes the best bacon mac 'n' cheese you've ever tasted, but if your anticipated neuroscience major is totally absent from the list of department programs, time to learn how to make your own bacon mac 'n' cheese. …
5 tags
23 tips (backed by science!) that will help you...
usatodaycollege: Tis the season to start studying. All over the country, students in high school, college, and grad school are going into panic mode, wondering how they'll manage to remember an entire semester's worth of information before the big final. Luckily, we've got some advice to make those freak-outs a thing of the past. From talking out loud to taking gym breaks, here are 23 ways to...
5 tags
Everything Mizzou: 2013 SEC Football Schedule... →
everythingmizzou: The SEC released their 2013 football schedule today. Mizzou will play 4 SEC road games, and 3 home games. Some people expected Mizzou to get Arkansas as their new cross-division rival, but Mizzou will not play Arkansas in 2013. The following is Mizzou's 2013 schedule thus far: August 31 vs….
Anonymous asked: Can I get into University of Missouri w/ a 20 ACT and 2.75 GPA? My grades slipped my freshman and sophomore year, but I've been on honor roll all of my junior year and so far my senior year. I should have a 3.0 cumulitive come graduation. I applied on the 18th and I sent two letter of recommendations since there was no personal statement. The recommendations contained how involved in school I...
1 tag
mizzou-maiden asked: AAAGGHH you reblogged my video! AWESOME!
3 tags
Watch
mizzou-midshipman: Just one of the many characters at mizzou speakers circle
1 tag
scientistrock answered your question: ROOTS N BLUES N BBQ this weekend! It looks like a… Roots and Blues is fun but they keep raising the prices. 2 years ago I paid $20 for the whole weekened. This year it's like $75, so not going That's one of the main reasons I'm not going. 
4 tags
4 tags
ROOTS N BLUES N BBQ this weekend! It looks like a great lineup this year. Who's going?
3 tags
Are there any Sophomores or Juniors out there interested in being a co-admin for FYM? I really want this blog to be so much more, but I've found I don't have a lot of time. I just want to make sure everyone is getting any information and advice they might need about mizzou. Also I kind of had the idea of passing this blog along after I graduated to keep it up-to-date by having someone...
8 tags
Mizzou has no place in the SEC? →
While I think this "article" was ignorant and opinionated I do agree with one thing he said: the fans leaving early. I myself do not believe in leaving early under any circumstances. If you go to a game, you have committed to the whole game. You don't just support a team when they win, you're there to help pick them back up after a loss. To me, that was the most...
7 tags
4 tags
USA TODAY COLLEGE: 5 ways to beat college-essay... →
usatodaycollege: The college essay has been inflicting serious bouts of writer's block into prospective applicants since its implementation. But fear not stressing seniors, here are some humorous (and ridiculous) ways to start that pesky college essay. 1. If you haven't found anything extraordinary about your…
nothingchangesroundhere: All these Georgia fans on the Mizzou tag are stressing me out.  CAN'T WE ALL BE FRIENDS?
Is joining a sorority right for you?
usatodaycollege: You've barely unpacked your bags, but college freshmen are already buzzing about the sororities on campus. Whether you're in the throes of fall rush, waiting until a later term to start the pledging process, or still unsure if Greek life is for you, you're starting to think about this decision now, and it's stressful. Joining a sorority is a sizeable commitment—both socially...
16 tags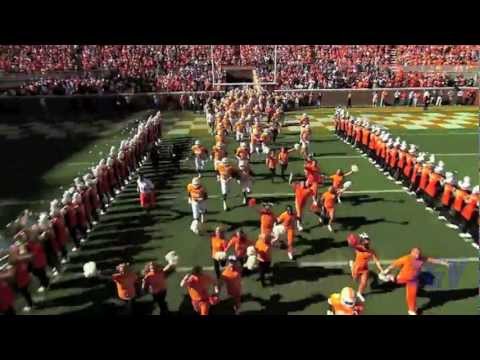 USA TODAY COLLEGE: SophoMORE experience: 10 tips... →
usatodaycollege: Congratulations! You've finished your first year of college. Although you have effectively conquered your freshman year, your second year is an equally important time in your professional development. Use these tips during the upcoming academic year to ensure success. 1. If you have not done so…
What I Wish I Knew Freshman Year
usatodaycollege: Each day this week, we will be posting one article focusing on things students wish they had known freshman year.  Today, a University of Wisconsin student weighs in:
4 tags
Classes start tomorrow! I hope everyone has moved in/back successfully and don't forget about Tiger Walk tonight!
6 tags
9 tags
6 tags
FOR ANYONE INTERESTED IN MIZZOU SPORTS
I decided to make a "master post" of all of the Football and Men's basketball games for this school year. So if you got season tickets or want to know when our away games are, here they are. Any changes will be fixed as they arise. If there's an interest in other sports (Women's basketball, Softball, Baseball, etc.) I can post those as well, just let me know. Home...
4 tags
orchidsonmydoorstep asked: hi! I was wondering if you'd have a spare minute to tell me how it's been at Mizzou so far? I'm from California and am looking into applying there as a transfer for the Spring and would LOVE to get some personal student insight. I'm interested in knowing if it's competitive or not, friendly, supportive, and if it's easy to make friends? Has it got that traditional...
1 tag
heybfletch asked: Actually, it's very encouraged that you live on-campus all 4 years at Stephens. I was a freshman there last year but I am now transferring to Mizzou. I didn't know anyone from Mizzou, but some of my friends did because they were involved with Humans vs. Zombies, so I definitely recommend that to the person who wants to meet guys. Other than that, just get out and meet people around...
1 tag
heart-of-a-beast asked: To the anon asking about Stephens: It's going to be pretty hard to meet and make friends with Mizzou students when you go to Stephens during your freshman year. But both colleges encourage living off campus after the first year, and when you get off campus, you're more likely to meet people from the other school because you're not in a dorm anymore. When you were a freshman in the...
6 tags
Anonymous asked: So I've heard a lot of contradicting rumors about the relationship between Mizzou Students and Stephens Students. An all girls school wasn't ideal, but I'm practically stealing from the school for how cheap I'm going there for. But I really like boys. Not just in the romantic sense, but in the friendship sense. Do Mizzou students really don't like Stevie girls? Cause...
2 tags
2 tags
Anonymous asked: To the person who asked about lower out of state tuition if you live in a surrounding state: it isn't equal to in state tuition but it is significantly lower if you live in the midwest. Just google "MSEP university of missouri"
2 tags
perdiz asked: To the person asking how long it takes until you know you are accepted, you will be able to see if you are accepted earlier online. The letter gets to you later. It didn't take more than a month, though I cant remember exactly how long it took either. Also, the earlier you fill out your application the earlier you get to go through the ROAR process and get the room you want.
1 tag
heybfletch asked: To the person asking about getting in-state tuition, there is another option. Check out the Midwest Student Exchange Program. it just doesn't apply to students in the business or journalism schools.
2 tags
noiradoue asked: Hey there ! I'm a senior in high school and I plan on going to Mizzou next fall. If I apply in November how soon will I be notified of my acceptance? Also, I live in one of the surrounding states. I hear that if you live in a surrounding state you can qualify for in-state tuition? Is this true? If so, how will I do that? I plan on clicking on "accept" right when I get accepted into...
1 tag
Anonymous asked: what r some of the typical room layouts at hatch (if you dont want to bunk)? the lame movies from rez life never pan the rooms.
3 tags
Hey guys! Sorry we haven't been posting as much. Just remember: you're always welcome to submit, ask questions, make suggestions for content. Whatever you want! But anyway, How's summer welcome going for all of you soon-to-be tigers?
1 tag
Anonymous asked: What's the earliest time to apply to Mizzou? (Other than the early admission dates)
2 tags
Everything Mizzou: M-I-Z, S-E-C →
everythingmizzou: As of midnight, July 1, 2012, the Missouri Tigers are officially members of the Southeastern Conference. Mizzou and Texas A&M (both former Big 12 members) will become the 13th and 14th members of the SEC. Fans have anticipated the move since Mizzou's announcement on November 6. Mizzou's first SEC…
2 tags
samfrommichigan asked: Hey! I'm going to be a freshman at Mizzou this fall and since I applied later all the FIGs were taken so I ended up in the journalism and communication rooms at college avenue. Is college avenue nice? and will I be with all upperclassmen?
Anonymous asked: Hi! Would you happen to know who runs the MizzouFootball Tumblr account? Thanks!
3 tags
Remember that one time Mizzou made it to the...
dudethisisyourmomstumblr: Oh wait. Never mind. They didn't…. #rockchalkjayhawk Maybe not.  However, it's very entertaining to see that sliver of hope in a kU fan's eyes only to have their dreams crushed because they're just not and will never be good enough. 
3 tags
2 tags
I've never been so ashamed and embarrassed by KU...
pretendings: I really wanted to buy a tshirt this year, BUT THEY DON'T MAKE TSHRITS FOR SECOND PLACE. you've never been that embarrassed by kU? not even during football season?
I apologize for my hiatus from tumblr.
How are you, tigers?
1 tag
Question
i-amnota-coconut: Say you had a roommate in the fall, but she won't be there for the spring semester.  And you live in a double room (Hatch hall). Do you get a random new roommate? Does anyone have experience with this? Depends. Sometimes you would get a roommate and sometimes you wouldn't. More than likely though, you'll have a new roommate. 
2 tags